Dispensing Valves are designed to meet the dispensing demand for every application. Our comprehensive range ensures excellent accuracy and reliability over all types of material viscosities and shot sizes.
Snuff Back Valve & Controller
The working principle of this valve is such that on the retraction of the piston, a "Negative Pressure" is created to "Pull Back" the material so as to achieve a quick cut off and or prevent dripping of material.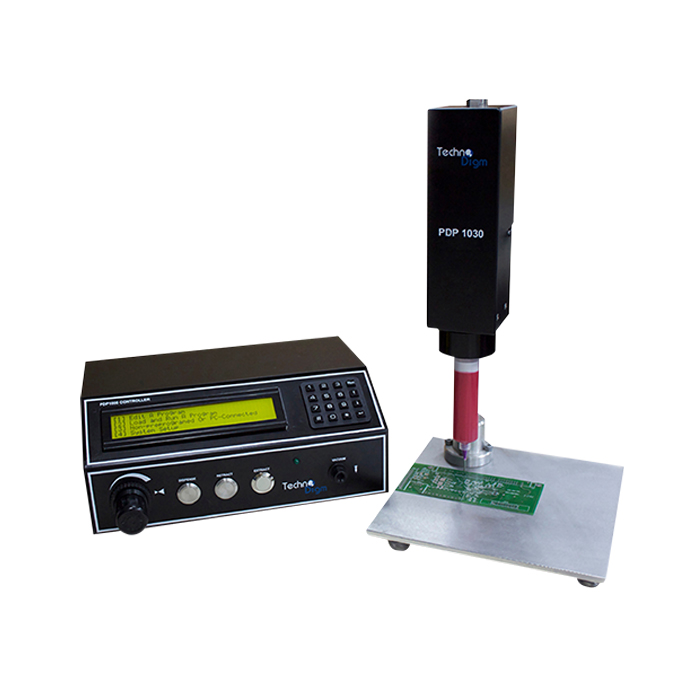 Positive Displacement Pump Dispensing
Positive Displacement Pump (PDP) utilizes a direct drive mechanism to deliver a precise amount of epoxy without using compressed air.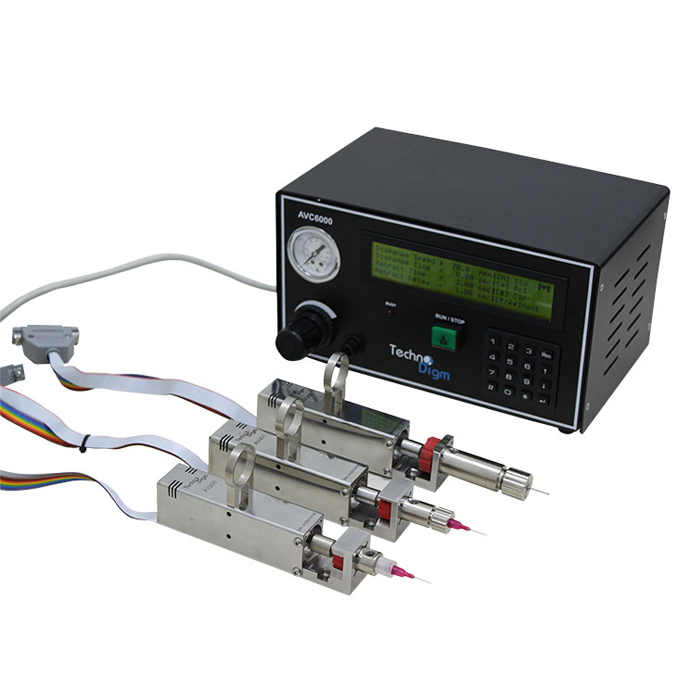 Auger Valve & Controller
Auger Valve is designed for dispensing applications that require good volumetric accuracy.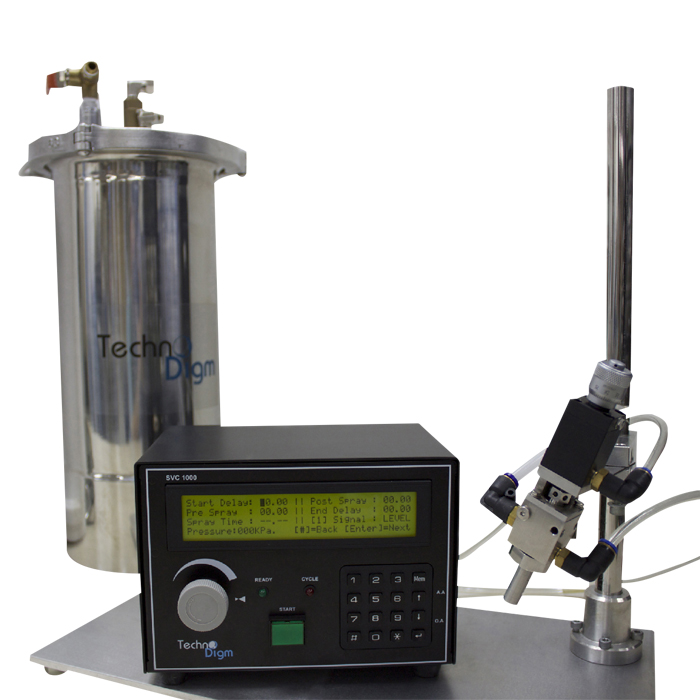 Spray Valve & Controller
SV300 series is an air atomizing Spray Valve. It utilizes low air pressure to break coating materials into tiny droplets and deposit it onto any coating surfaces.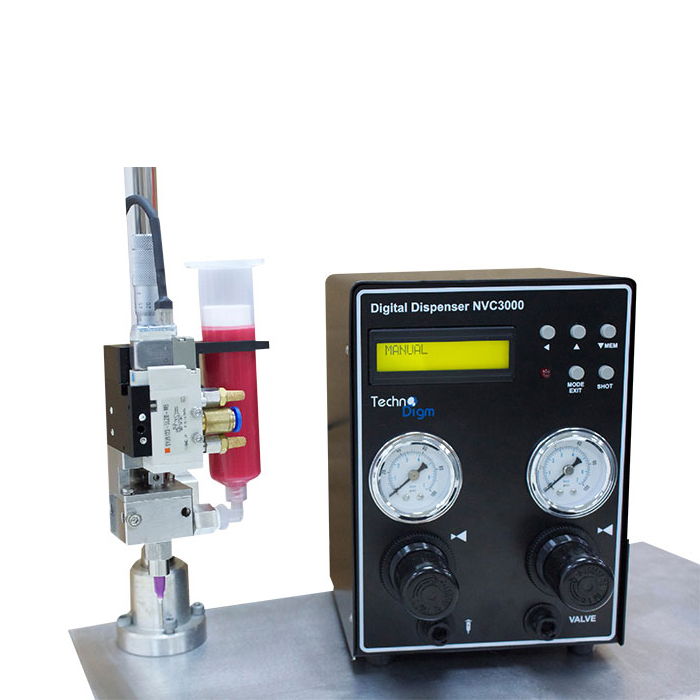 Precision Piston Valve & Controller
The Precision Piston Valve NV300 is a dedicated valve designed for small volume dispensing applications. It can be used for dots, lines, potting or any applications that require good volume precision.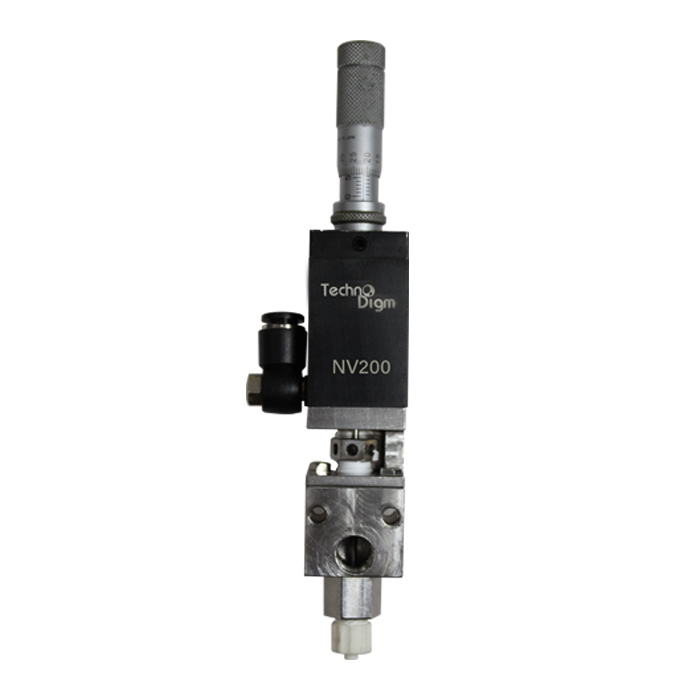 Needle Valve NV200
Needle Valve can be used for a wide range of material; from low to high viscosity fluid such as light-curable adhesives, solvents, inks, lubricants, grease and silicone oils. This needle valve offers extreme accuracy, whether dispensing beads or shots and is easily integrated into high-volume automation.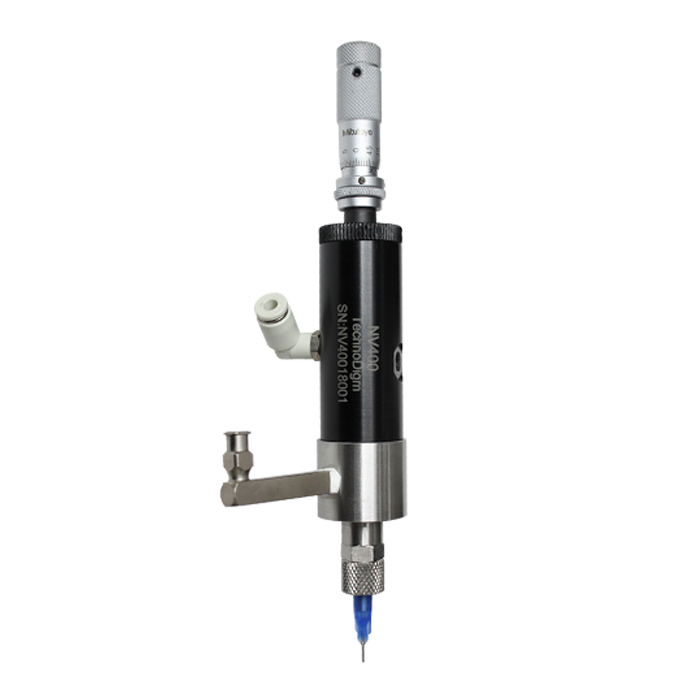 Needle Valve NV400
NV400 is a mid to low volume dispense valve. It is designed for ease of use and low maintenance. NV400 can dispense precise volume repeatedly down to microlitre.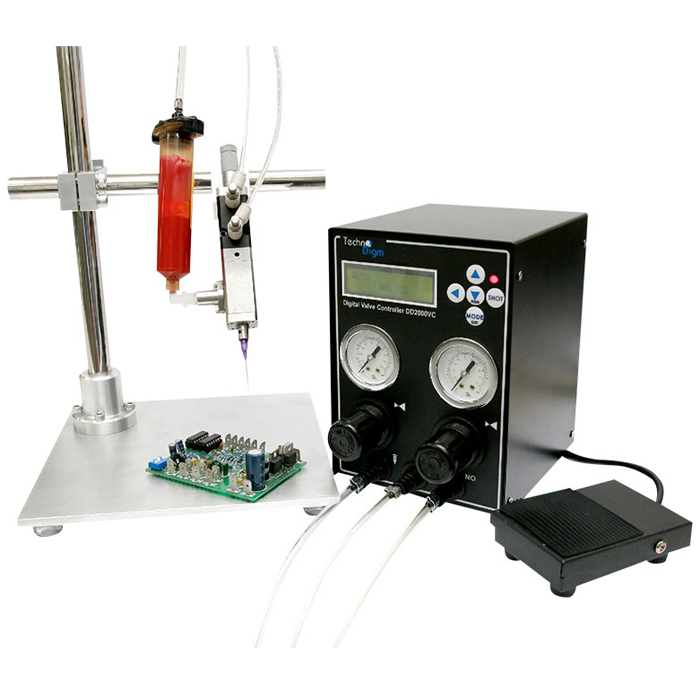 Valve Controller
The DD2000VC is specifically designed to be used with single or double-acting valves. Both valve and syringe can be connected to the DD2000VC's output. Only one air input is required, resulting in a neat workstation.