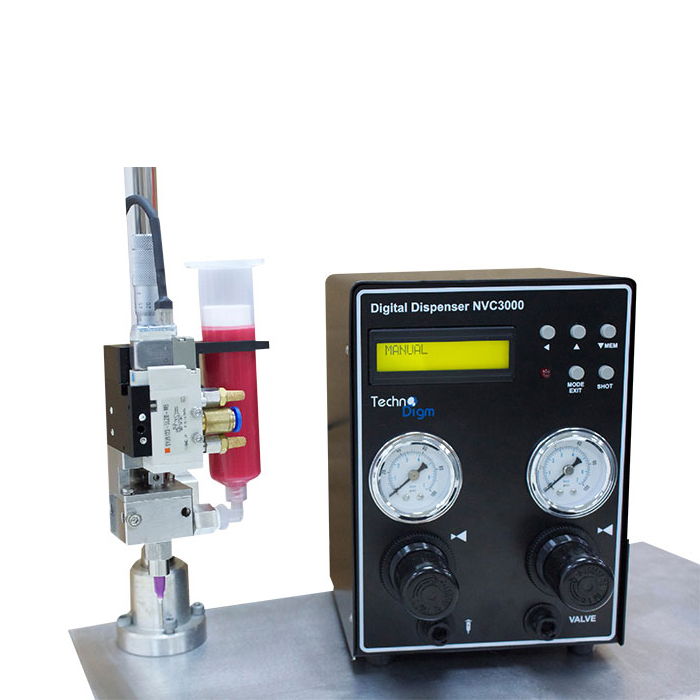 NV300 is a dedicated valve designed for small volume dispensing applications. It can be used for dots, lines, potting or any applications that require good volume precision. It has a good positive shut off that also enables it to dispense without dripping.
Maintenance is relatively easy and all wetted parts are made of stainless steel. NV300 works with a controller, NVC3000. When connected to the NV3000, all the parameters necessary for good control and dispensing can be set.
NVC3000 is a microprocessor-based controller. It has an LCD screen for display and a simple menu. It has both auto (with digital timing) and manual mode.
Features of Valve NV300
Fast response time
Good positive shutoff
No dripping
Stainless Steel Wetted Parts
Especially good for not heavily filled epoxy and adhesive
Easy Maintenance
Good volumetric dispensing
Features of Controller NVC3000
LCD Display
10 Memory
Auto cycling
Manual / Timer mode
Digital Timing
Microprocessor Driven
No maintenance
User-friendly Programming