Fluid Dispensers are designed to meet the dispensing demand of every application. Our comprehensive range ensures excellent accuracy and reliability over all types of material viscosities and shot sizes.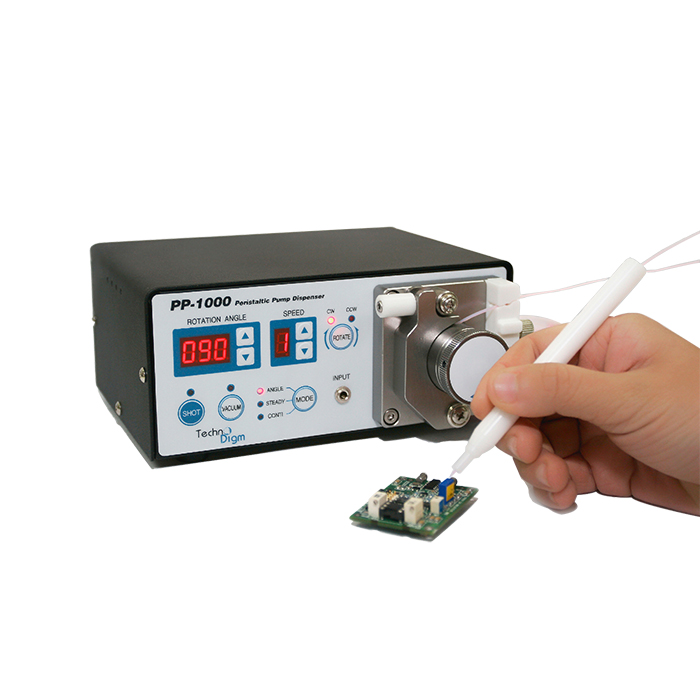 Peristaltic Pump Dispenser PP1000
PP1000 Peristaltic Pump Dispenser is perfectly suited to dispense low viscosity materials such as cyanoacrylate glue, UV adhesives, alkalines, acids, oils, and solvents.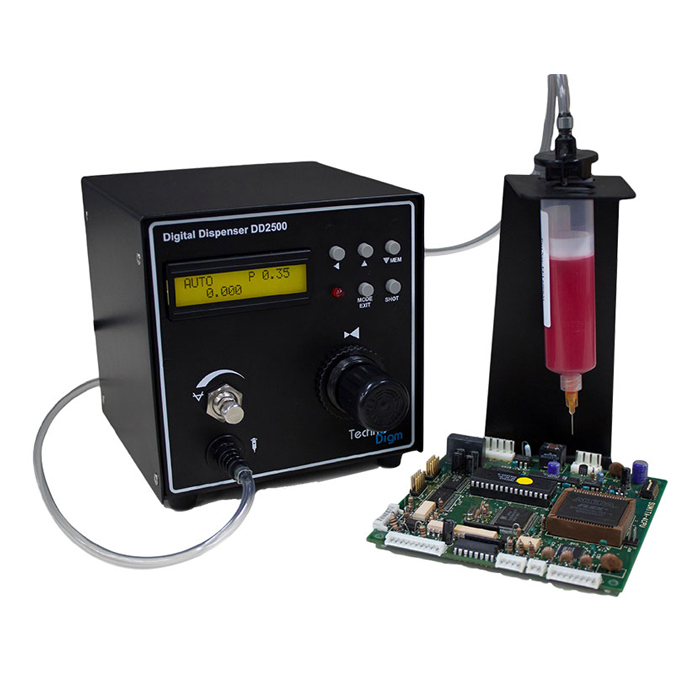 Digital Dispenser DD2500
With a digital display for time and pressure, DD2500 Digital Dispenser offers users with digital time and pressure control for a more accurate dispensing output. DD2500 allows users to save and recall up to 10 different programs.
Liquid Dispenser AD2000E
The AD2000E is a versatile automatic liquid dispenser which is perfectly suited for dispensing a wide variety of materials. From minute dots of grease to larger volumes of potting materials and silicones, the AD2000 is able to accurately dispense the desired amount of material.