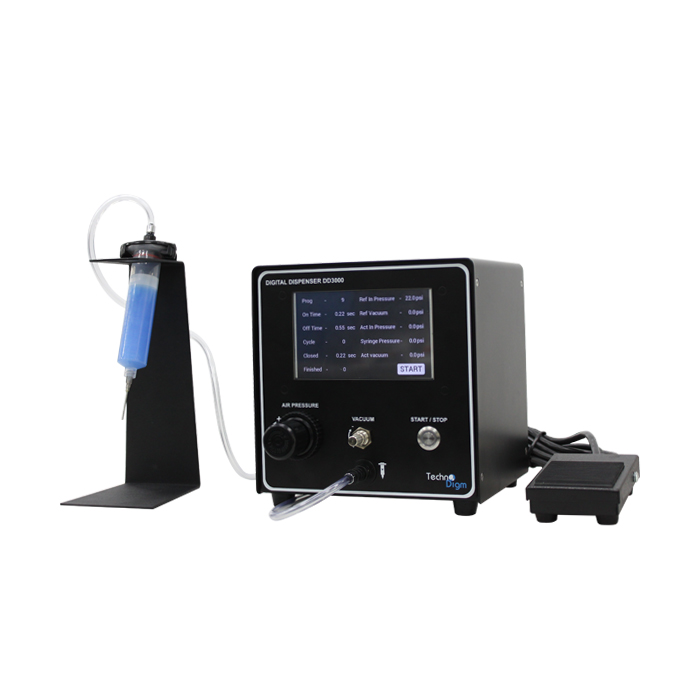 DD3000 is a touch-screen digital dispensing controller. The large screen is able to display all settings without the need to scroll or switch screens. Change of setting is simply a touch away.
DD3000 provides real-time display of the input pressure, actual pressure and negative pressure for drip control.
Features
Effortless use and maintenance-free.
Consist of 10 program memories.
Auto cycling mode allows sequencing of a self-taught program which includes a preset dispense time and wait duration between cycles.
Manual mode allows user to control precise timing for dispensing.
Auto mode allows user to preset timing for dispensing.
Large touch screen display containing all settings on a single page.
Able to display line pressure input, syringe pressure, and vacuum pressure.
Able to display desired pressure and vacuum pressure for easy reference.
Consist of a cycle completion counter.
Convenient operation via foot pedal or touch screen.