UV (Ultraviolet) Curing Systems range from Spot curing, Flood curing to Conveyorised curing systems. These UV Curing Systems can be integrated into existing manufacturing assembly lines or used as stand-alone, bench-top curing systems and can be used with various kinds of UV adhesives and coatings.
UV Radiometer
UVRead is a high-performance UVA radiometer designed for quantitative measurement of high-intensity UVA, such as the UV spot-light used for industrial epoxy curing.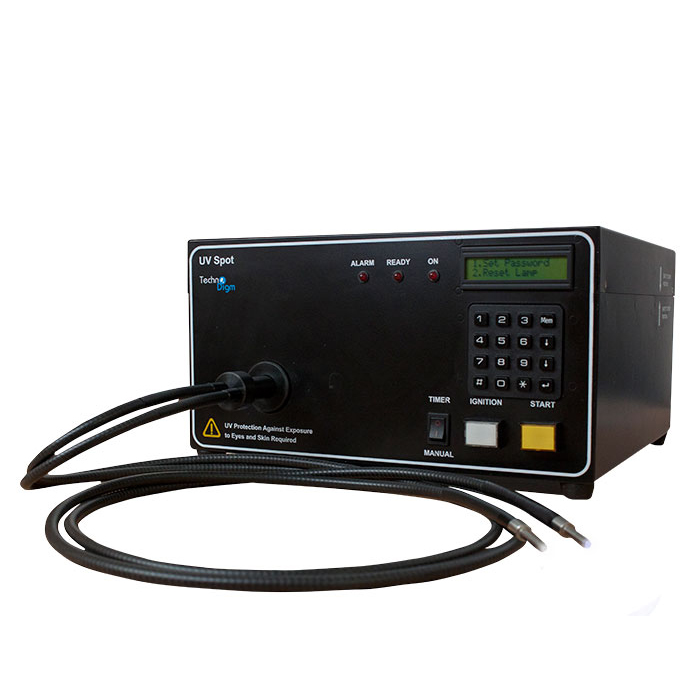 UV Spot Curing System
UVSPOT is a UV Spot Curing System designed for operations that require flexibility, high performance / very high intensity and reliability. Its optics / UV was engineered for maximum efficiency in the delivery of UV energy through a light guide.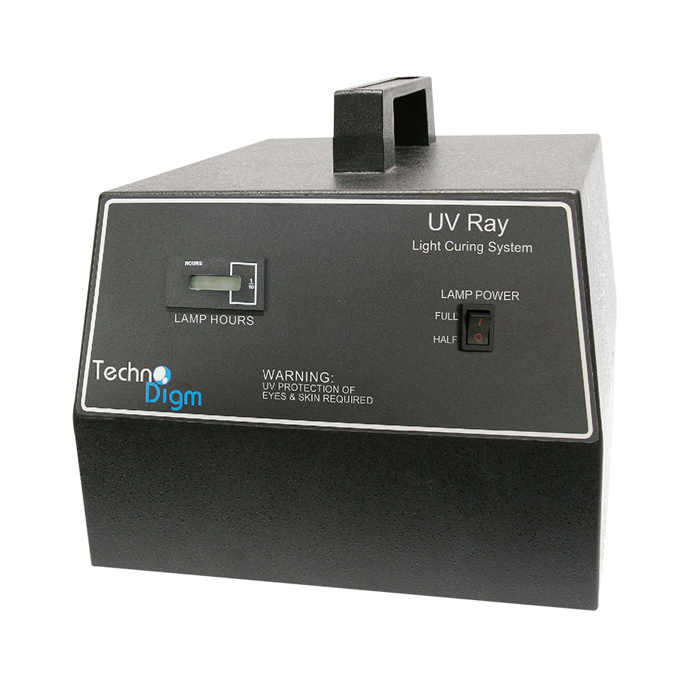 UV Curing Light Source UVR400/600
UVR400/600 is a compact UV curing system which integrates all components into one lamp head. UVR400/600 is designed as a table top as well as conveyor system. It can be easily mounted on any conveyor system without cabling or remote control boxes.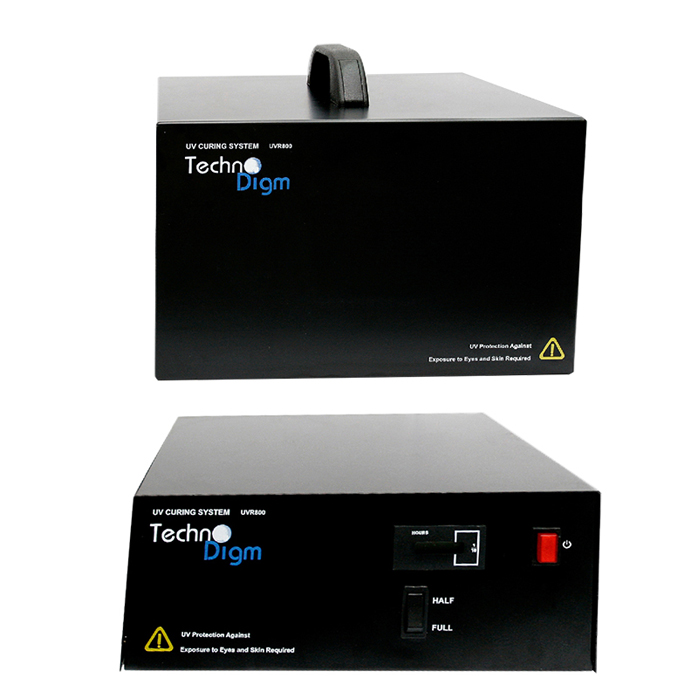 UV Curing Light Source UVR800
UVR800 UV curing system is ideal for use in the electronic, medical and general industry. It is designed for conveyor system with a lamp rating of 800 watts that will provide a relatively fast curing rate. The system is also easy to use and install.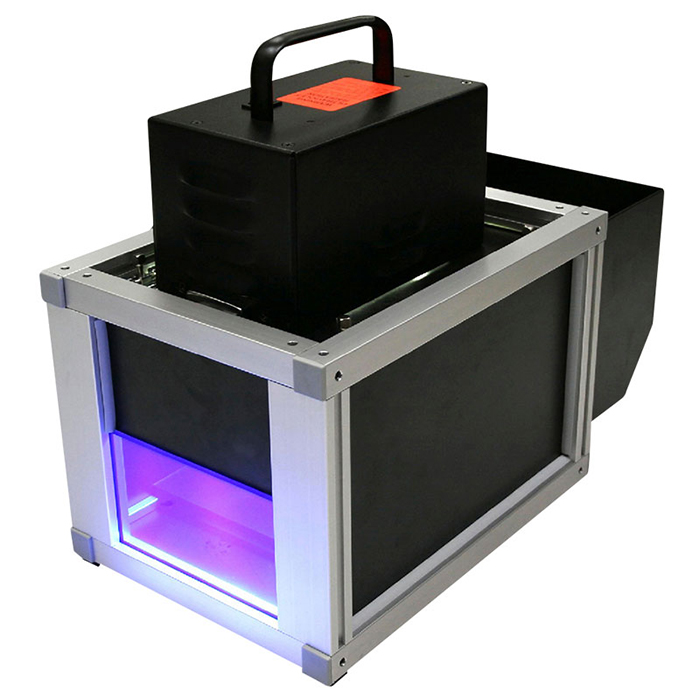 UV Curing Light Source UVMR400
The UV Mini Ray 400 is a portable or low production UV curing system. Because of its versatility, it can handle a variety of UV curing applications.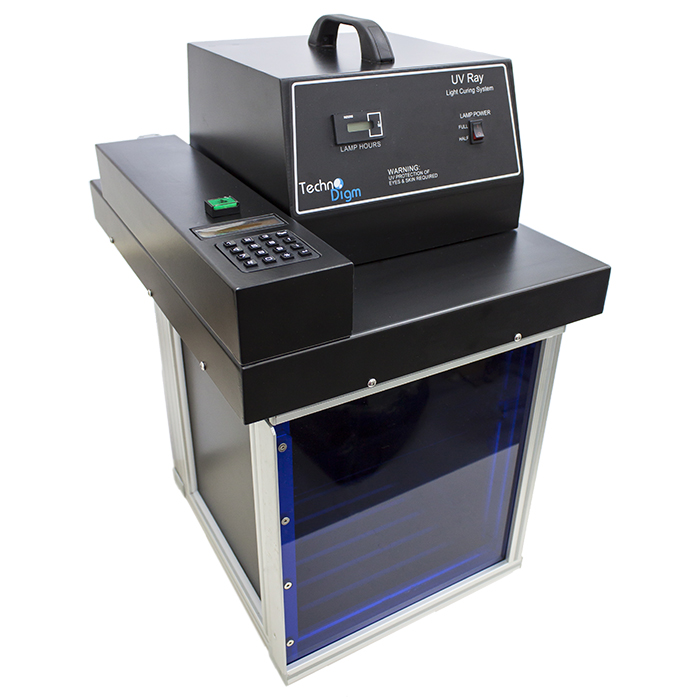 UV Curing Chamber with Shutter
UV Curing Chamber is designed to be used with TechnoDigm UV Curing Light Sources. It is available with or without Shutter. As frequent ON/OFF of UV lamp shortens lamp life significantly, the UV lamp should remain power up during operational hours. Shutter is the ideal means to control exposure time of adhesives to UV light.
UV Curing Conveyor Systems
UV6 is a bench top or stand mounted UV light curing system, designed for laboratory or high volume production applications. The conveyor features a quiet variable speed motor, with a velocity regulating drive that keeps the belt speed constant for varying loads.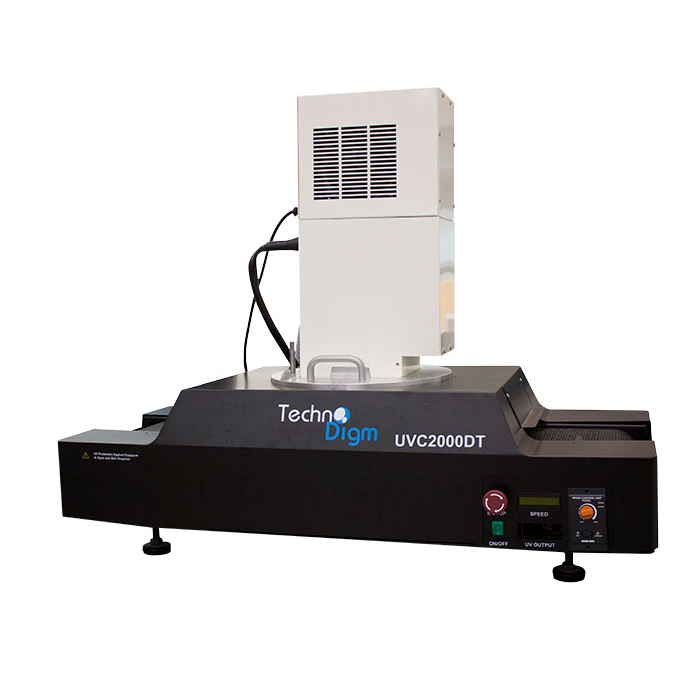 High Power UV Curing Conveyor Systems UVC2000
UVC2000 is a high intensity RF powered system which uses electrodeless lamp that is highly reliable and cost effective to use. These electrodeless lamps have high efficiency and good performance with a long working life thus providing more stability to curing of UV adhesive and epoxies.